Bring the Good News of Christ to people around the world.
"I stumbled upon your radio broadcast a few years ago while driving. I recently became a Truthpartner and am hoping that, through the program, God will spread His Word like wildfire and that many will come to know Him. Thank you for being His instrument. "

Become a Truthpartner Today
"I am a 56-year-old husband and father who did not truly come to know Christ until the age of 40. I have since become immersed in the study of God's Word and can proclaim, with all assurance, its life changing Truth. I was listening to the message Who is the Head of the Church and found myself rejoicing over the teaching. "

Become a Truthpartner Today
"The sermons available on the Truth For Life app have been such a blessing to me. Thank you for the free access and variety of content to choose from. I'm a relatively new Christian and have such drive in me from God to learn, absorb, and take notes from the Bible and from your sermons. "

Become a Truthpartner Today
"I've struggled with my spirituality and once I found Truth For Life on YouTube, it sparked my interest back in the Bible. I don't have a home church, but have started to listen to your teaching in the book of Esther and am completely drawn to it."

Become a Truthpartner Today
What are Truthpartners?
Listeners just like you who fund this listener-supported ministry.
Truthpartners make Truth For Life possible!
Giving funds FREE online access to ALL of Alistair's teaching
Monthly donations pay for RADIO airtime
Because of Truthpartners, books and CDs are sold AT COST
When you sign up, we'll send you...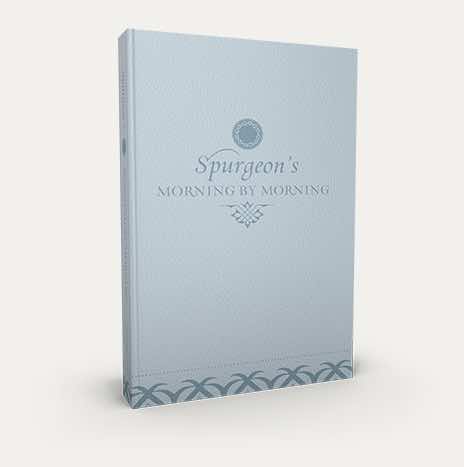 Morning By Morning
A leather-bound copy of the classic devotional, Morning by Morning, written by C.H. Spurgeon and updated and revised by Alistair Begg.
Featured Resources
You can request the featured resource thoughtfully selected and offered by Truth For Life each month.
Message of the Month CD
You can sign up to receive a special "Message of the Month" on CD with a monthly donation of $20 or more.
Truthpartner Sign-up Form